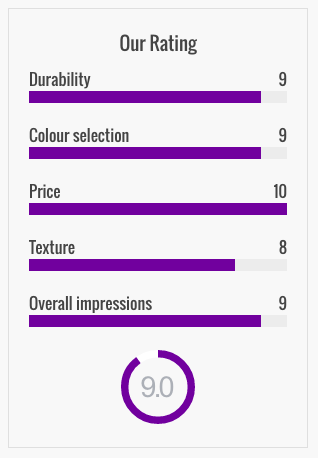 We're constantly on the prowl for the next best lip product and if we can find one that offers up kissable lips for a purse-happy price tag, even better. You can imagine our excitement then when we tried the NYX Lip Lingerie ($9) are realized it's the real deal. I've been trying to find a perfect shade of mauve/nude lip shade that suited my skin tone, while also searching for a matte lip product that doesn't dry out my pout. With the NYX Lip Lingerie, I got both.
I'm not a huge fan of matte lipsticks as most of them dry out my lips, but I was surprised at how much I loved the creamy matte finish. Thanks to the weightless formula and matte finish, I didn't need to touch up for a few hours. Even when I did reapply, my look didn't feel cakey or overloaded, which can happen with some matte lip products–sometimes the colour will dry out, but won't completely vanish, leaving you with a colour that flakes when layered.
The texture is what sold me the most. The light, velvety texture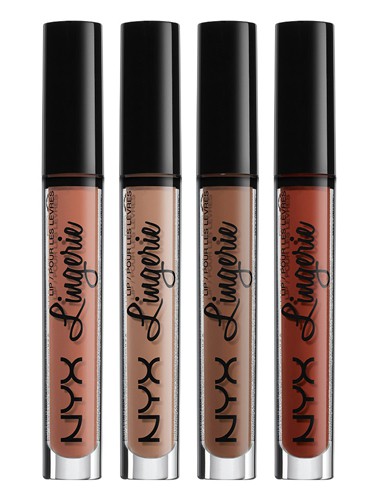 easily slides on your lips without any sticky feeling that comes from many lipglosses–this one really set the bar high thanks to its liquid lipstick-hybrid formula.
The 12 colour-kissed nude shades offer a range of options to explore and, so far, I love every one of them. To complement the collection further, NYX even has a line of Slim Lip Pencils to complete your look. With shades to match each of the Lip Lingeries, you don't run the risk of looking overdrawn and like you're still stuck in the '90s, but rather like you're enjoying this updated throwback trend all over again like everyone else.
I've definitely found that matte mauve/nude shade I've been searching for.
NYX Lip Lingerie ($9, available online and at Shoppers Drug Mart)