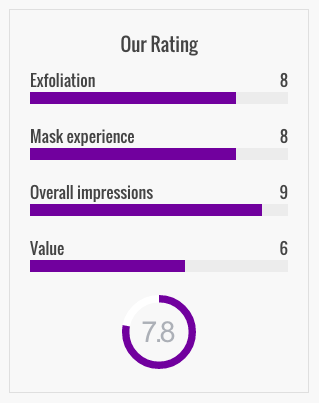 Hunting for the perfect face mask can be a hassle. What started off as an innocent search for a product that gave me an all-in-one result turned into me purchasing the raved-about "it" item of the moment, the Peter Thomas Roth 24K Gold Mask Pure Luxury Lift & Firm Mask ($99). When it comes to skincare, I'm pretty picky because I have sensitive skin, but after much research, questions and the occasional YouTube browsing, I decided to give it a try.
At first sight the product looked luxurious. The overall presentation prepared me for the ultimate "golden" experience. As I opened the lid to bask in all its glory the smell of the product wasn't necessarily as appealing and the goopy gold sparkly residue really left me worried. As I followed the instructions—which informed me to apply a generous transparent amount on my face, while giving myself a small massage through the process—the mask went on smoothly. As the mask hardened, there wasn't anything out of the ordinary that happened. Once I rinsed off the mask and dried my face, I was scared that my skin would stay dry but it retained its moisture. There wasn't an instant glow, but I persisted and eventually saw some progress with my skin after a few days.
As I continued the routine, I was truly excited on seeing the end results. I almost felt like a celebrity minus the affordability of a spa and overall glam crew. I really wanted to see what the hype was all about. While doing some research I came across the fact that this golden mask remedy was used during ancient times in Egypt and is a very popular long-term spa treatment in the Chinese culture.
With this mask's treatment being passed on to upcoming generations, it was only right for a reputable brand such as Peter Thomas Roth to source and improve on the product. Essentially, the golden mask is meant to lift and brighten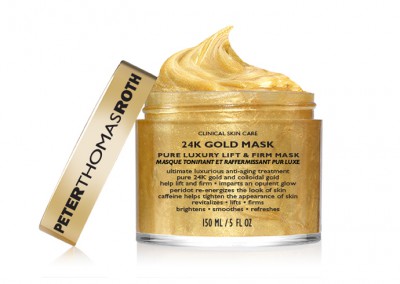 your skin, while giving it a youthful glow. Elements found in this beauty product, like caffeine, helps re-energize your skin and main ingredients such as gold and hyaluronic acid helps reduce anti-aging skin and refine wrinkles.
While I was skeptical at first, by the end of the week I had a radiant glow. After a repetitive use, my skin felt plump and firm and felt and looked healthier, if only for a day or two. The key is to be consistent and putting your time into the product that you're investing—especially at such a hefty price tag. This mask delivered on its promise, but the results didn't stay long-term. Like most masks, it's great for a pick-me-up, but you have to invest your time to get the noticeable results that you want.
Peter Thomas Roth 24K Gold Mask Pure Luxury & Firm Mask ($99)