Summer means cottage weekends and mini getaways. No matter where you're headed, you don't want be that person that is bogged down by their beauty-packed luggage, but you also don't want to have to compromise your signature look for the weekend (and nor should you). Here are some of our recommendations on how to get by for a weekend getaway without bringing your whole arsenal of beauty supplies.
A moisturizer with an SPF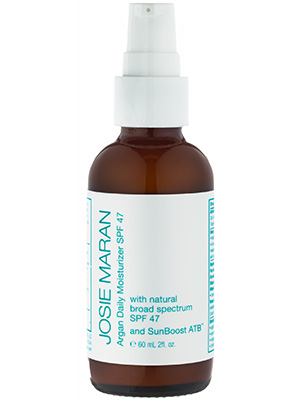 This one is pretty obvious and self-explanatory: Hydration is key for your skin, as is sun protection, especially since you will likely (hopefully!) be spending most of your time soaking up the sunshine. Josie Maran's Argan Daily Moisturizer SPF 47 ($40) exceeds the minimum broad spectrum SPF requirement. Plus, this moisturizer boasts a chemical-free M.O. and is full of all kinds of good stuff like argan oil, green tea extract, jojoba and other organic ingredients. Bonus: it comes in a budget-friendly travel size, too.