Are you washing your face properly? Are you taking the best possible care of your skin that you can? Are you using the right products? These are questions a lot of women don't have the answer to. So we asked our very own beauty expert, and BeautyDesk Editor-in-Chief Bahar Niramwalla, to put together her best (and most simple!) step-by-step guide on how to properly care for your face with product suggestions that may not be a one-size-fits all, but they are ideal for those ladies still using soap and nothing else as their skin care routine.
---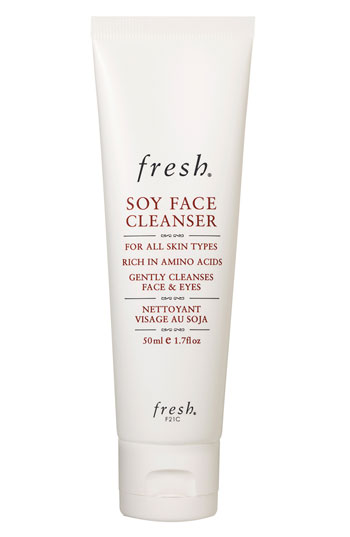 Use a separate cleanser
A cleanser will further break down dirt and residue from throughout the day that your makeup remover may have left behind. Be sure to keep this step even though you've used something to take off your makeup. You need to use a cleanser to remove everything that is on your face from a days build up.
BD suggests: Fresh Soy Face Cleanser, $48