Of all the resolutions I've ever made at the start of the each year, perhaps the only one I've ever kept is that time I pledged to buy nicer shoes. Some of us are great with keeping promises to ourselves, but others do stumble or give up. When it comes to beauty-centric resolutions, it's always a good idea to introduce positive new habits into your skincare regimen with the new year, but if your life gets in the way, there's no need to feel bad or disappointed. All you need is some new tactics, tools or techniques–and that's where this cheat sheet comes in.
Resolution: I will take care of my skin, part 1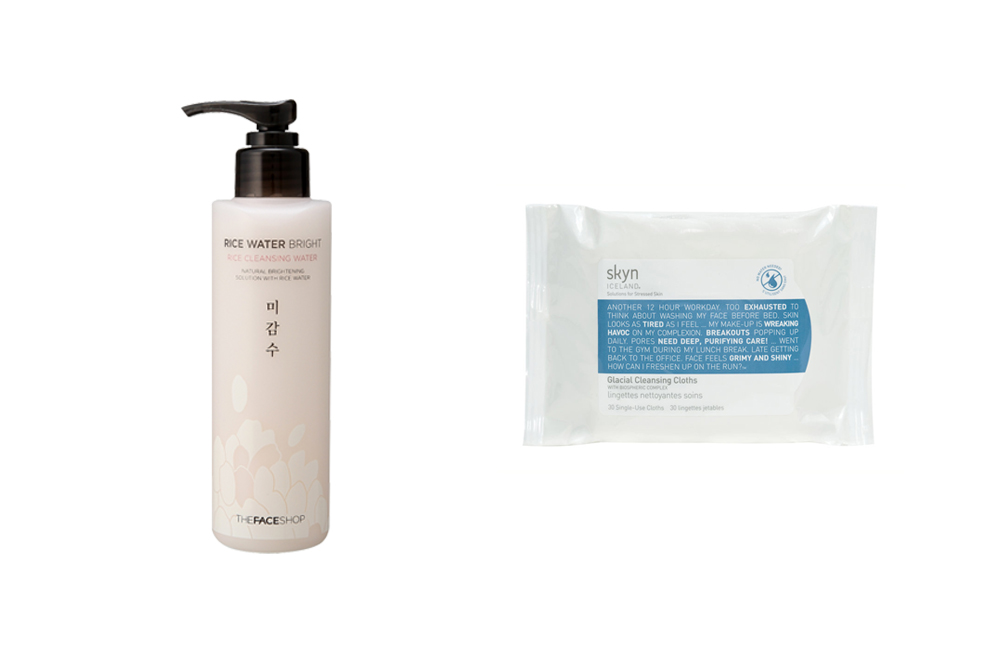 Too many people make over-general resolutions with regards to skincare, so if you're one of them, be specific with what you want. Will you be picking at your face less or investing in more nourishing products; are you looking for time-saving performers or elaborate layers of skincare and makeup? You have to follow your own compass, but too many girlfriends tell me they're resolved to never go to bed with their makeup on again, to which I never know how to respond. Cleansing waters are gentle enough for daily use and surprisingly effective, while cleansing cloths have always been the lazy girl's way to quickly clean up while brushing teeth. No rinses required here: The Face Shop's Rice Water Bright Cleansing Water ($13) is enriched with moringa oil for a little TLC, while Skyn Iceland's Glacial Cleansing Cloths ($20) is mineral-rich and calming to the skin.