We all have that one beauty maven in our lives who would rather have a new set of makeup brushes over a new pair of heels! So what do you get them for the holidays? Shops are stacked with an endless amount of beauty products that you could spend all day looking at! But to save you the time, we've narrowed it down to the top five gifts that are sure to make every beauty addict happy. From spray-on nail polish to a monogrammed eau de parfum bottle, here's a round-up of gifts to satisfy every beauty junkie on your list.
---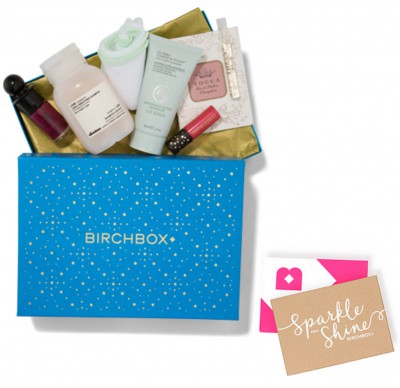 BIRCHBOX GIFT SUBSCRIPTION
The gift that keeps on giving! Send someone a Birchbox Gift Subscription and every month they'll receive a beautiful box filled with high-end beauty samples. This is a fun, unique way to ensure the beauty-lover in your life receives brand new products all year long. Boxes start at $30.