Moisture-packed skincare products scream cold, winter months but, the truth is, your skin needs ample amounts of hydration no matter what time of year it is. That's probably why we're seeing so many skin-quenching products hitting the shelves these days and in the coming weeks and well, it couldn't hurt to treat your thirsty skin, could it? Here are some of the noteworthy hydrating skincare products we're coveting. 
Clinique Moisture Surge Hydrating Supercharged Concentrate ($46)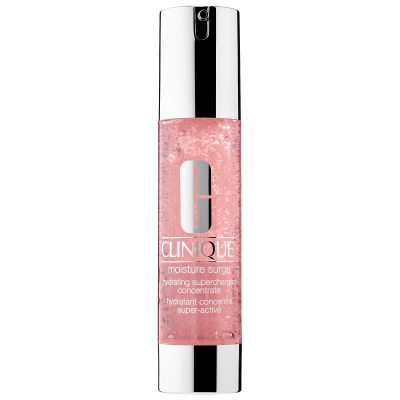 If there's a buzzword that could describe this moment in skincare, it would be plumping. Not like the injectible kind of plumping, but the "my skin is so hydrated that it looks full and healthy" kind of plumping. The latest from Clinique shows us a lightweight water-gel serum formula that aims to plump up skin's moisture levels for a whopping 24 hours and uses antioxidants to break down the visible signs of aging caused by environmental factors and, well, dryness.