Lisa Cain, owner and founder of KIN Organics, is passionate about skin. As a Certified Esthetician and Aromatherapist, Lisa has devoted her life to using Mother Nature as her medicine cabinet for creating the purest, cleanest, simplest skincare products possible. She knows that ingredients straight from the earth are the best for maintaining the health of our skin and bodies. We were lucky enough to get the inside scoop from this skin care professional to learn about the best ways we can fight the signs of aging without resorting to harmful chemicals or potentially dangerous procedures. Lisa broke it all down for us by explaining two types of oils—carrier and essential—and their anti-aging properties. In this edition, we go over everything you need to know about carrier oils and which ones are the best for an elixir of youth.
---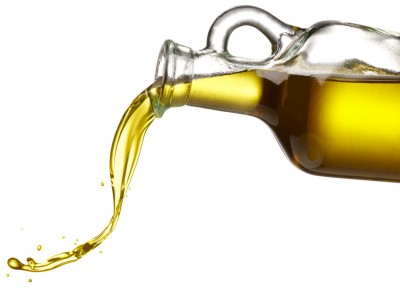 What are carrier oils?
Carrier oils, also referred to as base oils, are vegetable oils derived from the fatty portion of a plant, usually from seeds, kernels, or nuts. Some common carrier oils you may have heard of include Olive oil, Apricot Kernel oil , and Sunflower oil. Their job is to carry the essential oils to the skin, since essential oils cannot be applied to the skin without first being diluted.
Lisa says there are two amazing carrier oils that have incredible anti-aging benefits, so look for these in your skincare products. Or, if you're maybe seeking to create a concoction of your own, be sure to use Organic or Wild-crafted oils whenever possible, sourced from reputable farmers to ensure you are receiving the richest, cleanest, rawest ingredients free from pesticides, additives, and so on.