Perhaps you've got "the big day" approaching. Or, you are trying to boost your regime to lose those last pesky five pounds. Or, you're simply looking to blast your body from flab to fab. No matter the reason for wanting that extra exercise in your day, we salute you but we do have to ask: is working out more than once a day really helping you at all? Or is this just a myth?
According to professionals the answer is yes, working out twice a day really can help your system, but as with any fitness and lifestyle change, there are guidelines that need to be followed in order for your two-a-day workout sessions to become a success.
---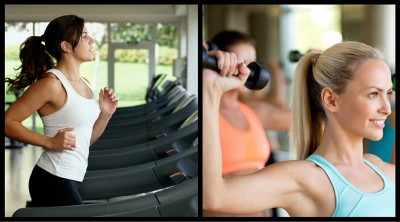 Go halfsies on cardio and strength training
Making sure that you do differing types of training throughout the day helps to reduce the risk of injury from overtraining. Research shows that waking up with cardio can actually help with weight loss.