So you've made it through the first month of 2016 and successfully met your fitness goal of regularly working out and going to the gym. You're feeling inspired and excited to start the year off right. But let's face it. After a while, it is easy to fall into a dull workout routine that can lead us to become unmotivated and thus unable schlep our bums to the gym. Well here at BeautyDesk, we took the liberty of trying out some fun and unique fitness classes that will spice up any workout routine.
Barreworks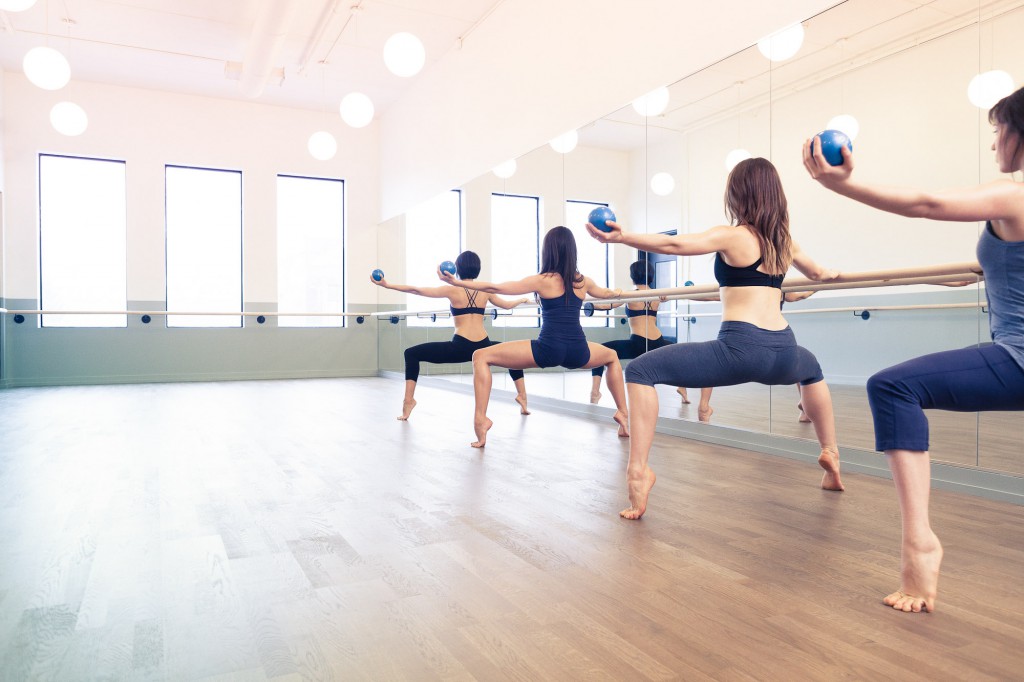 Inspired by the celebrity endorsed, barre fitness sensation in New York and Los Angeles, the Barreworks exercise system was created by a team of certified fitness and yoga instructors and dance professionals. Their workouts blend fitness training, core conditioning, yoga and pilates into one dynamic class essentially with the goal of creating longer, leaner and stronger you. Sign us up! We headed to the Barreworks studio located in downtown Toronto to try the Mixed Level Class. The class promises a full-body workout with "a sexy flare and a flirty playlist!"
They were definitely not kidding. First of all, the tunes we worked out to was to none other than the queen of all fierceness — Miss Beyonce, so already the workout was off to a great and exciting start. The workout is definitely serious as it is guaranteed to kick your behind. However, if you're a first timer, don't feel intimidated. Just as the atmosphere is super warm, welcoming and friendly when you first enter the studio, so is the class. Our fabulous instructor Paul Charbonneau teaches the class by demonstrating the moves through his headset but he also takes the time to walk around the room and ensure that you have the right posture, form and most importantly, that you're getting the most out of the workout. The class is about an hour of toning movements mixed with cardio but you will definitely feel the time fly by. The different exercises will challenge you, have you sweat like crazy and guarantee to make you super sore (in a good way!) for the next couple of days.
Barreworks offers a slew of classes which range from hour long spin sessions to high intensity cardio intervals that burn maximum calories. If this type of environment intimidates you, we would suggest starting out with their Mixed Level Class. It is the perfect way to be introduced to this type of workout and will allow you to get a good glimpse into the barre world. The best thing about Barreworks is that you don't need to have background in dance or any training in ballet. You just need yourself, and perhaps your workout pal, and you'll be shaking up any boring fitness routine in no time.