Winter makeup can get away with extreme boldness better than any other time of the year. While there are definitely makeup trends that work year-round (think nude lips), there are definitely certain kinds of makeup that only really work with cold weather. And it's this extreme weather that calls for extreme looks—something about the gray and white landscapes of slush and snow makes for a wonderful neutral background on which to really play up our best features. Plus, the loss of sunlight and coinciding loss of our summer glows leaves us with paler complexions that really run the risk of looking ragged so it's definitely best to think bold. Here are some of our favourite winter makeup looks that we love.
---
Bold Lips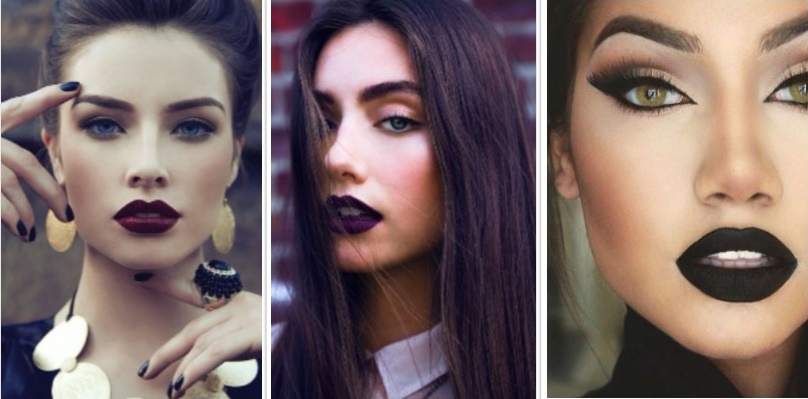 Images via Pinterest
'Tis the season for red wine and 'tis the season for red wine lipsticks. Reds, purples, burgundies—pretty much anything wine coloured will make you look as sexy and sophisticated as the most refined of wine connoisseurs. Dark lips are a recurring winter trend that will never go out of style and believe it or not, anybody can pull them off. Here's your chance to really be daring. You can even get away with wearing black lips and not be mistaken for a punk goth goddess, (although if this is your thing then rock on woman!).