We've all heard of and probably at least tried body oils and face oils, but have you caught wind of the newest lip product category of lip oils? We spoke with Lysa Estay, beauty advisor for Shoppers Drug Mart, to get the facts on this cool new trend. There are tons of options and reasons your lips need them, but now it's up to you if you're willing to experiment with lip oils. We promise your future supple lips will thank you!
"Moisture is key in any beauty regimen, whether it's for your body, face or hair. Oils have always been a part of beauty routines for their moisturizing properties, but there has been resurgence [over the past few years], and the latest miracle worker is the lip oil," says Estay. "Lip oils offer all of the nourishing properties of a balm but deliver results in a fraction of the time," she says, adding that Quo's Lip Oils ($12, available at Shoppers Drug Mart) are a favourite as they "sit comfortably on the your lips." We can attest to that, too, as both shades, Sail and Knots, have become purse staples.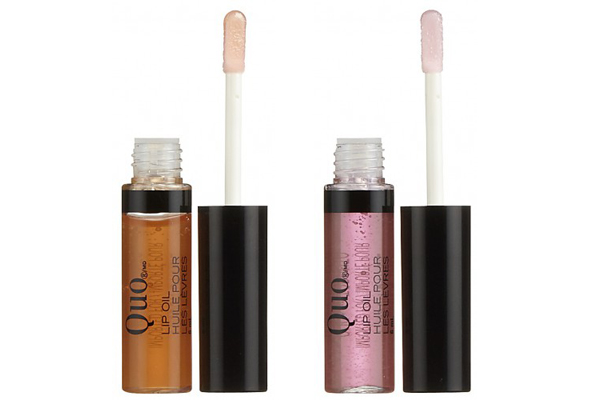 "The Quo Lip Oils contain vitamin E, an antioxidant that works to counteract exposure to elements like pollution and tobacco smoke, while jojoba oil and shea butter work together to condition and moisturize the lips," says Estay. But beware, Estay warns that these products do not contain any SPF and should be used in conjunction with a sunscreen when out in the sun for a prolonged period.