While we at BeautyDesk.com do not advocate working out with your makeup on, we understand that a lunchtime class or coffee break walk around the block may leave you in a situation where there is no other option. We are also aware that some ladies sport the stuff all day long because they feel self-conscious about one thing or another when it comes to their looks. How can you concentrate on your workout if you're fretting about how you look? So, if you must wear makeup while working out, here are a few products that earn our thumbs up.
---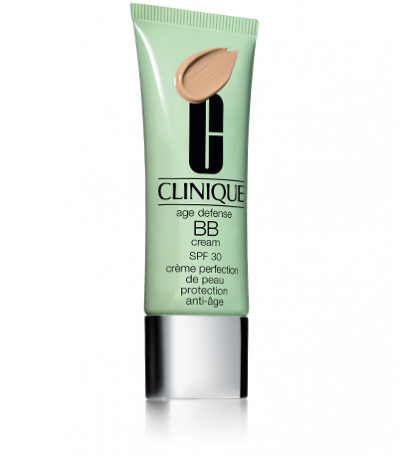 Clinique Age Defense BB Cream, $44
For your face plan ahead and go light with the makeup. Hitting the gym or working out is NOT the time to have a full on face of foundation. You'll clog up your pores and look like a hot mess while exercising. Opt for a tinted moisturizer or better yet a BB cream which will give you a bit of coverage and even out your skin tone; plus you'll be treating your skin with skincare ingredients too.