Ah, serums. The wonderful, lightweight, skin-penetrating magic potion that most women forget or decide in a fit of craziness that they don't need. Yes, it's an extra step, but it's one of the most important ones next to cleansing, exfoliating, moisturizing and adding an SPF. Okay, they're all important, but still–you get the point. Since serums are so lightweight, they generally have all of the good skin-fixing ingredients you need and they soak right into your skin, which is why you put it on before your moisturizer. Every one needs a serum in their regimen and the easiest way to work one is to find a multi-tasker that works with your skins major concerns. Don't worry, though, as we're here to walk you through three common concerns and suggest three serum options to remedy your skin concerns.
---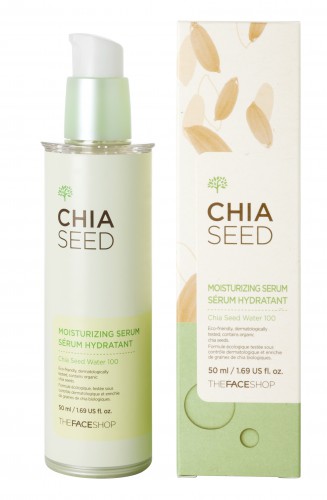 Skin concern: Dehydrated, sad looking skin
Try this: THEFACESHOP Chia Seed Moisturizing Serum, $26
Why it's awesome: Chia seeds have become one of the go-to ingredients in many people's smoothies, oatmeal and yogurt parfaits and for good reason. Chia seeds are teeny-tiny and pack some serious punch because they have the ability to retain moisture, plumping up and making you feel fuller for longer (if you haven't tried them, I can't help but ask what you're waiting for). In theory, it makes your skin feel fuller, too–of moisture, that is–so your dry skin will hang onto its much-needed dose of hydration so that it stays quenched for longer.