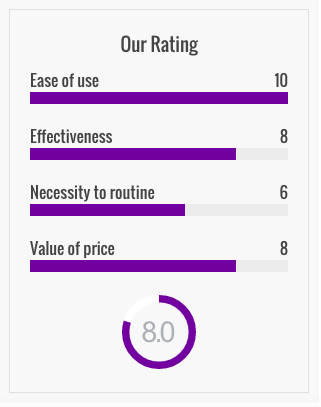 If you know me, you know I'm a sucker for a cool beauty tool. When the latest innovation from Bliss landed on my desk, I couldn't wait to give it a shot—particularly because it's something that I hadn't seen before.
We all know that the real key to skincare is the temperature you use, but even though I've been in the middle of the beauty industry for years, I never quite paid attention to that advice. The thing is that when you wash you're face, you're supposed to start with warm to hot water to open your pores to remove all the dirt and grime and then right before you finish, switch to cold water to close your pores back up and prevent any other gunk from getting into it. Like I said, I never listen.
Bliss Climate Control Hot and Cold Sonic Facial Wand allows you to skip that whole temperature change completely because it does it for you. Except, unlike many other beauty tools, this isn't for cleaning your skin—it's to help maximize your after-washing products. Yup. You read that right.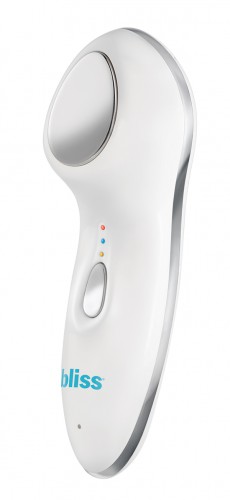 After washing your face normally, apply whatever serum or moisturizer that you normally use (though it comes with the brand's cult favourite Triple Oxygen Energizing Vitamin C Day Cream) and switch on the device on the hot and vibrate settings. Massage over your skin to open your pores and work the product deeper into your skin (in theory, maximizing the effectiveness of the skincare product). After the product is absorbed into your skin, switch to the cold setting and massage it over your skin again. Boom, you're done.
I gave this a shot and, I must say, I was impressed. I'm a devout serum-wearer and while I know that serums are designed to penetrate deeper into your skin, you often feel like you're not fully reaping the benefits of it. This changes things. While it's a bit of hassle to add this extra step in every day and evening, if you're giving yourself a beauty treatment (such as an overnight mask or the leftover serum from a treatment mask), I can totally see myself using this on the regular. If nothing else, the cool setting would be really nice with an after-sun serum for those inevitable burns.