The transitional season can wreak havoc on your skin, but with a good facial serum it doesn't have to. Now that your skin has finally calmed down and adjusted to summer's humidity and sunscreen sheen, it's time to refine your skincare routine once again for fall. While it seems logical that spring and fall are the best seasons for your skin since the weather isn't as harsh, it can be tough to strike the right balance between moisturizers, essences and serums. One thing is for sure—serum is a critical part of your routine.
While essences and watery lotions are perfect for quenching thirsty skin, serums are delivering the nutrients, healing ingredients and anti-aging benefits. Serums are designed to penetrate deep into your skin, and their active ingredients are locked in with your moisturizer. Often chock-full of antioxidants, vitamins and minerals, serums are a direct line of defense to keep your skin protected as it adjusts to autumn weather.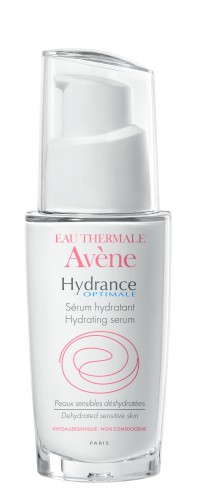 Avène Hydrance Optimale Hydrating Serum ($48) is great for those with sensitive skin, as it's super lightweight without any heavy fragrance—the aqua-gel texture sets in quickly so it's an easy step in your routine. Made with natural spring water, this serum offers up plenty of minerals and a neutral pH to keep your skin balanced.