We look to the pros at Toronto Fashion Week to get a sense of what trends we can expect from season to season, but these backstage beauty mavens know more than just that. We spoke with Rita Remark, lead global educator and lead nail artist for Essie Canada to see how she tackles the backstage madness at Toronto Fashion Week and for her tips on how to keep hands healthy and fresh.
What are some of your backstage nail essentials and what do you love about each of them?
We remove about as much nail polish as we apply backstage, so using lint-free wipes get the job done without leaving those pesky fuzzies behind. Since we don't have a lot of time backstage Essie's Quick-E Drying Drops is my mani hero! It dries the polish in a snap and prevents tacky polish from sticking to garments!
What is one of your personal go-to shades?
Right now I'm all about Ladylike. With equal measures mauve, grey and nude, it makes my nails feel clean, but not boring!
What are some ways you can keep your hands looking healthy and young?
Hands tend to show age the soonest and you can do two things to keep the aging process at bay. First is to exfoliate once a week. Exfoliating removes dead skin cells, softens skin and stimulates cell regeneration–and it feels really great! Second is to always apply and reapply sunscreen. Use a handcream with SPF and reapply after every washing.
What shade would you recommend to keep hands looking younger?
A universally flattering and anti-aging nail colour is a sheer soft pink. Soft pink will cover any nail imperfections and the shine adds a youthful radiance. Try Mademoiselle or Sugar Daddy.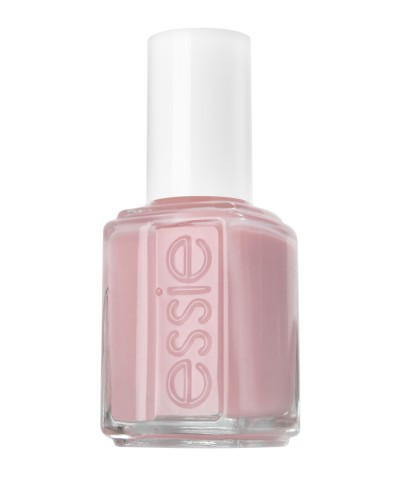 What's the best way to avoid chipped polish or broken nails?
Your best bet would be to choose the right base coat for your nail type. A base coat prevents chips as it anchors polish to your nails. Our nails are made of the same protein as our hair so, like our hair (normal, fine, damaged) our nails come with their own needs. Essie has a great line of base coats that I love to choose from when catering my manicure services for clients. Break your nails often? Try Millionails. Have ridges? Try Fill the Gap nail treatment.