April showers may bring May flowers, but March brings a whole host of new products. Here's what we're coveting this month.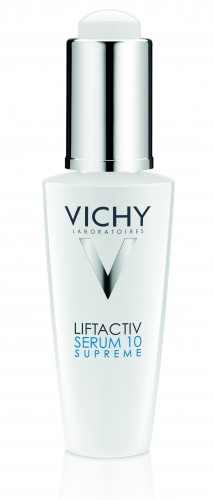 Skincare: Vichy LiftActiv Serum 10 Supreme ($57)
I love multi-tasking products–especially ones that really work. A lot of research goes into skincare products, perfecting the science of reversing the signs of aging, so when a product like this aims to erase 10 common signs of aging in 10 days, we listen. Created with rhamnose (silver birch tree extract) and fragmented hyaluronic acid to help get deeper into your skin, this product will repair everything from the deepest wrinkles to the dullest complexion.