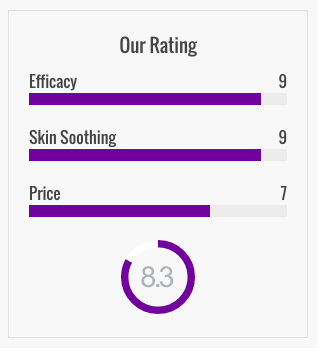 The Rodial skincare brand has a huge following of celebrities–and rightfully so. One of my favourite products from the brand is the Rodial Dragon's Blood XXL Advanced Sculpting Serum. As you know, Dragon's Blood is the "it" ingredient to have in skincare, especially when used in a serum. The main properties of Dragon's blood is the anti-inflammatory and skin-plumping impact it has on the skin. With this is mind, I decided to test the Rodial Dragon's Blood XXL Advanced Sculpting Serum.
After cleansing, apply a healthy dose of the serum on the face and neck. Allow it to absorb before applying a moisturizer. You can apply this this daily in the morning and at night. I decided to use the serum once a day for two weeks and I was very impressed with the results.
The skin feels firmer on contact and more plump. The silky, smooth texture of the serum allows the product to absorb into the skin without any sticky residue (necessary if you're applying makeup afterwards). Once I started using this, I didn't have to worry about dry skin since this serum adding the hydration I needed–it's like you've got a second layer of skin. After using the serum consistently for weeks, my fine lines started to fade and my face felt firm, refreshed and youthful–no signs of the dullness so common in winter. The serum helps maintain the skin's bounce and elasticity and reduced any visible signs of redness.
Even though the Rodial Dragon's Blood XXL Advanced Sculpting Serum falls on the more expensive side of skincare, it works wonders on the skin. If Lady Gaga is obsessed with Rodial's Dragon's Blood line, I think it's safe to say that I can give this a thumbs up too.
Rodial Dragon's Blood XXL Advanced Sculpting Serum, $155 available at Murale