Makeup is arguably the most important secret weapon in any woman's arsenal. Whether you enjoy wearing a little or a lot, makeup has the incredible ability to totally transform your face. Makeup can make you look 10 years younger if applied properly, but it could also be aging you a lot more than you think. Here are seven ways your makeup is aging you–and seven quick and easy fixes to those problems.
1. You're not using moisturizer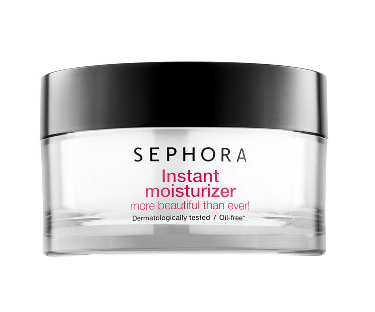 Many women use a moisturizer in their daily routine, but not all of them are using the right kind of moisturizer. Not only will the moisturizer provide a good base to apply your makeup making it last longer, it'll also prevent your makeup from sucking all the hydration out of your complexion. Identify your skin type and then reach for a cream that fits–you may need to switch it with the seasons though.
Our pick: Sephora Instant Moisturizer, $25