An expectation of immediacy is not uncommon these days. We can mobile order our morning Starbucks to skip the lineup and get our coffee as soon as we enter the store. We can order UberEats to deliver our favourite meal exactly when we're ready for it. We can download the newest season of our favourite series in seconds. So why should we have to wait for great skin?
With that in mind, we rounded up the latest treatment skincare products that will make you look like you just came home from a spa facial. These at-home wonders promise immediate — (or as close to immediate as they can get) — results because, let's face it, good skin waits for no one.
OLEHENRIKSEN Pore Balance Facial Sauna Scrub, $34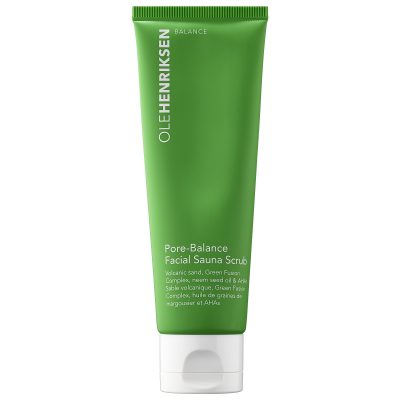 If you have oily or combination skin, try this new dual-action scrub with a warming and cooling effect from the glycolic and lactic acids that work to balance and purify your skin. Ingredients like volcanic sand and neem seed oil reduce the look of pores and refine the complexion. One study found that 100% of women saw cleansed, purified, detoxified and minimized pores, and balanced, smooth and soft skin. You'll see improved oil reduction and control after two weeks of use.
Kate Somerville EradiKate Duo, $34
At the first sign of a breakout, reach for this bestselling dynamic duo to stop zits in their tracks. Use the medicated cleanser in the morning and at night, with the acne treatment as added ammunition in the battle of the blemishes. The treatment contains the highest level of sulfur possible to reduce and clear acne, and works best when used just as something pops up to keep it from coming to the surface.
Biossance Squalane + Peptide Eye Gel, $68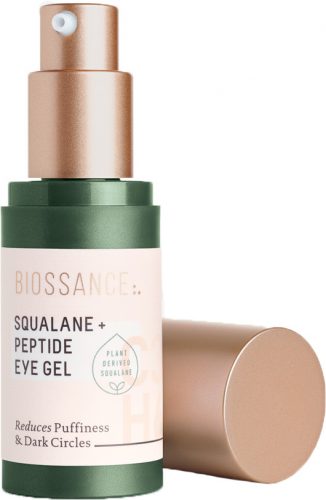 Banish dark circles and puffiness with this weightless gel that rejuvenates the eye area with Swiss apple stem cell extract, eyeseryl, and argireline. The ingredient cocktail helps stimulate natural lymphatic drainage to rejuvenate and depuff tired eyes. It absorbs immediately and wears well under makeup, working to reduce fine lines and wrinkles. Use it twice a day for three weeks, and you'll see (literally) reduced dark circles, less fatigue and puffiness, and smoother skin under the eyes.
Lancôme Énergie de Vie The Illuminating & Purifying Exfoliating Mask, $70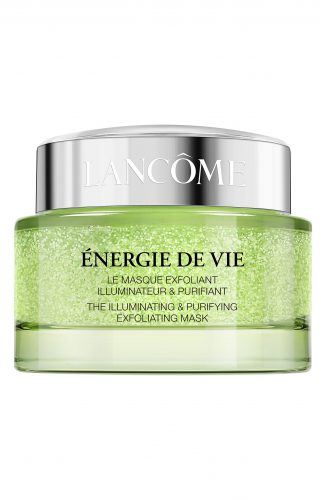 This product promises results in less than five minutes, with gentle exfoliation and glycerin, jojoba pearls, and lemon peel to moisturize and nourish the skin. You will immediately feel positively radiant and fresh-faced. In fact, a 4-week study of 84 women reported instant results of purified, fresh, soft and radiant skin, while reports after one week also found hydration, reduced pores, and refined texture.
SUNDAY RILEY C.E.O. Rapid Flash Brightening Serum, $110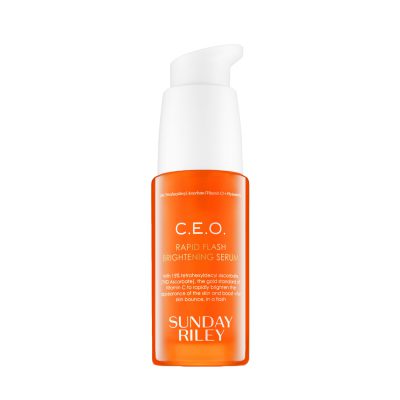 It's not called Rapid Flash for nothing. This super potent, super fast-absorbing serum is jam-packed with the best of the best when it comes to vitamin C — THD ascorbate is considered the gold standard, and this stuff weighs in at 15% to help defeat dullness and discolouration. Smooth it on and enjoy more radiant skin that's nourished and protected. Keep using regularly to stay aglow for good.
Tatcha Luminous Dewy Skin Night Concentrate, $132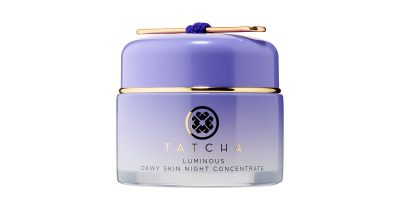 One night's sleep with this lovely serum is all you need to wake up a whole new woman. A rich formula of botanical oils and extracts full of nutrients and minerals feed your skin overnight, promoting the regeneration process that occurs while you rest to improve tone and texture. You'll awaken with a dewy glow and the rediscovered plumpness and perkiness of your youth.