I'll never get tired of repeating the ultimate truth behind all makeup–a good face requires a good base. Technique is important, but healthy skin wears makeup better and requires less product to begin with, so a clean canvas should always be the goal before you apply any makeup.
Happy skin is achieved through a balanced approach, so ideally, your skincare habits should involve eating well and not letting your stress control you in addition to keeping your face clean and hydrated. That being said, doing it all can be tough, and sometimes a girl just needs some help. Some skincare concerns can be remedied with the right primer while you work on correcting them in the long term. Here's a definitive list of the best primers on the market right now.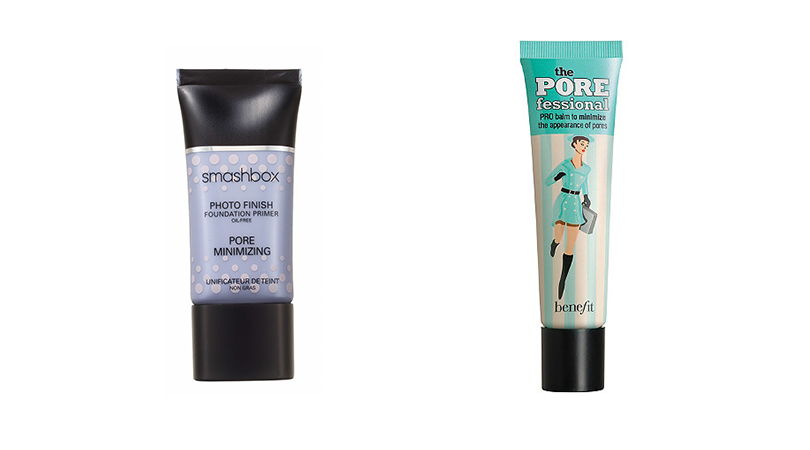 For Mid-Level Pore Control
People often use stripping astringents or toners to try to shrink pores before applying makeup, but prolonged exposure to harsh ingredients can inflame the area instead of giving it the TLC it needs. Visible pores are not a bad thing, but sometimes makeup can sit on top of pores, creating an unpleasant dot effect around the nose and other oilier areas. Silicone-based primers are best to fill in and smooth out problematic pores, and the two pros at this game are Smashbox's Pore Minimizing Photo Finish Foundation Primer ($50) and Benefit's The POREFessional Face Primer ($42).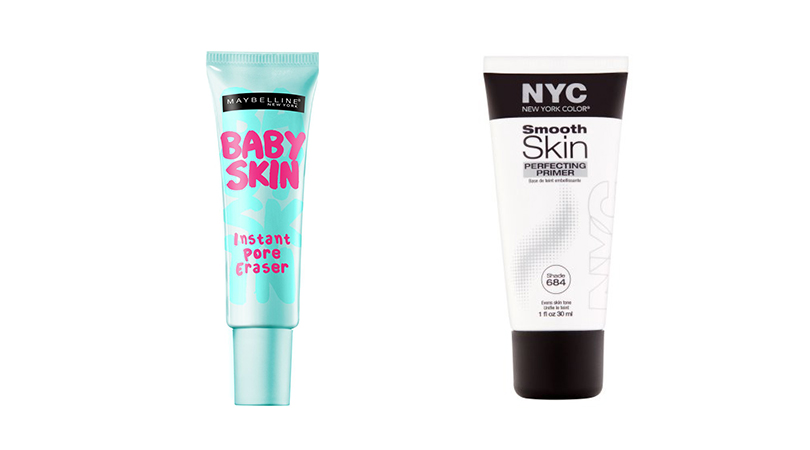 For Extra-Strength Pore Control
The above Smashbox and Benefit primers are legendary and effective, but they're not one-size-fits-all solutions. If you have very large pores and a lot of excess oil, a tackier silicone base is best for you. Maybelline New York's Baby Skin Instant Pore Eraser ($9) and NYC's Smooth Skin Perfecting Primer ($5) are remarkably inexpensive for how effective they are, but keep in mind the NYC primer has a bit more of a dewy finish, so stick with Maybelline if you're trying to stay matte.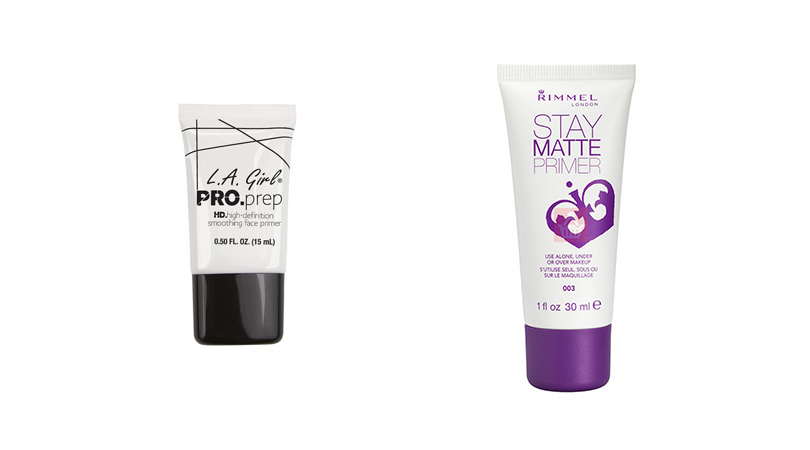 For Oil Control
Oily skin is usually a good thing, because it means you're going to age better (!!!), but sometimes it's also the enemy, especially if you want to keep your makeup in place. In cases where blotting or a good pressed powder (or both) aren't an option, a good mattifying primer can make all the difference. L.A. Girl's Pro HD Smoothing Face Primer ($7.50) is great at keeping oiliness at bay and smoothing out pores, while Rimmel London's Stay Matte Primer ($9) is a heavy-duty oil control option that works equally well when applied over a full face for midday touch-ups.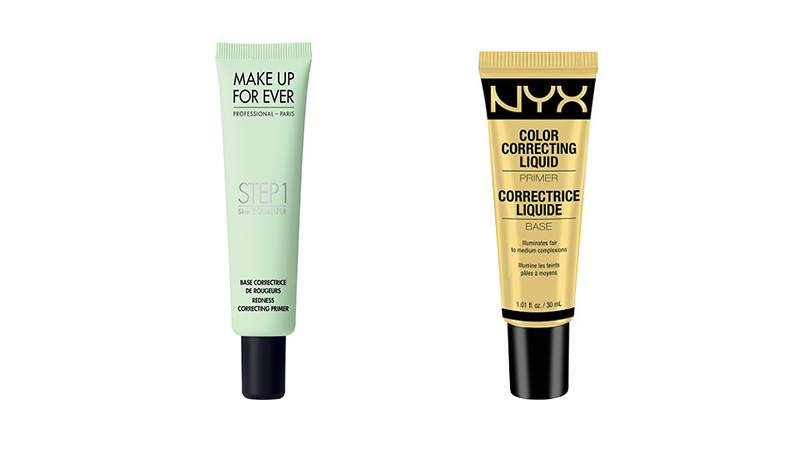 For Even Skin Tone
Colour correcting is something few people have the patience for, and rightly so. Embracing the natural discolorations on your face is a big part of learning to love yourself, but that being said, sometimes you just want an even, flawless-looking complexion. A colour-correcting primer can help achieve this without giving you the chalky-looking, cake-face that colour-correcting palettes can sometimes deliver. Make Up For Ever and NYX are pretty much tied in terms of the range and versatility of their correcting primers: MUFE's Step 1 Skin Equalizer Primer ($45) has a finer consistency which makes it best for those that want sheer coverage and more breathability, while NYX's Color Correcting Liquid Primer ($18) is excellent at evening out both texture and skin tone, especially for troubled skin that needs extra spackle to settle.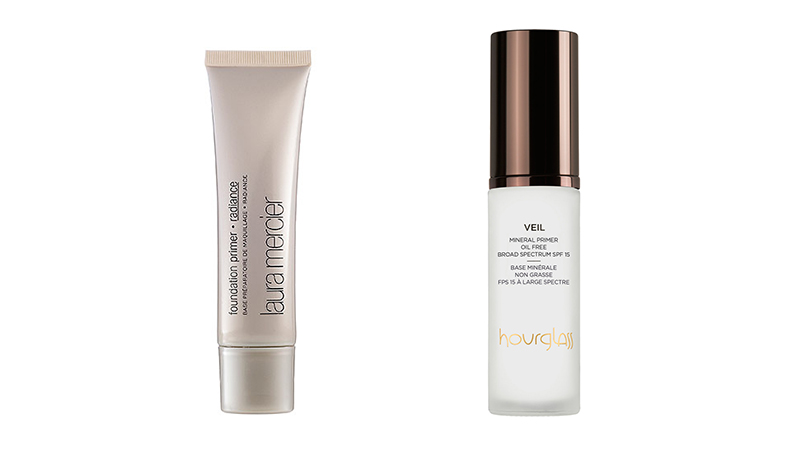 For That Lit-From-Within Glow
I'm a huge fan of highlighter, but even I'll admit that they can seem daunting to use for the uninitiated. Going overboard is easy when you're applying your sparkle above the rest of your face; applying a layer of dewiness under your makeup is much more manageable for people who want the dazzle without being obvious. Hourglass's Veil Mineral Primer ($63) is excellent at giving you the kind of glow usually only reserved for beauty bloggers and their ring lights, and is also excellent for all skin types and concerns. That being said, I have to admit a personal bias here and confess that thanks to its ultra-hydrating formulation and soothing, delicate scent, Laura Mercier's Radiance Foundation Primer ($45) is one of my favourite primers of all time, and for a real highlighter diva like myself, the low-level gleam it imparts is so satisfying.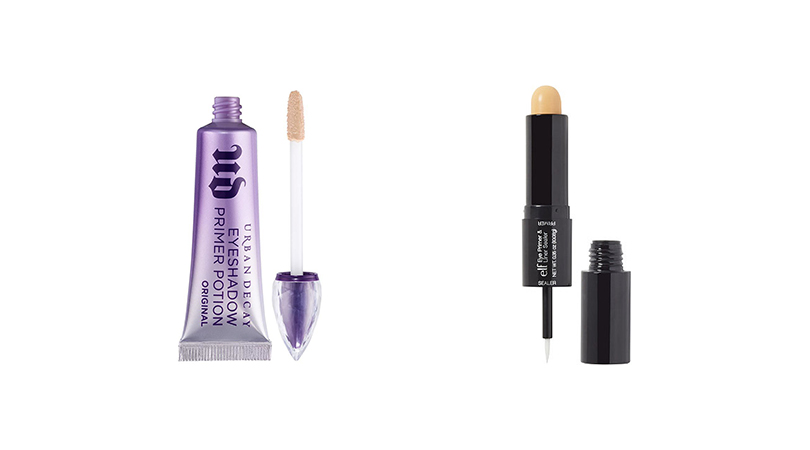 For The Eye Makeup Junkie
Ask any drag queen or pro-makeup artist and they'll tell you that the best eye makeup looks are always held together by primers, setting sprays, and often layers of concealer; it really does take a village to keep a look holding on cleanly. If you're not ready for that level of commitment but deal with eyeshadow fallout on a regular basis, suit up with an eyeshadow primer, simply because not everyone has the skill to turn a thin layer of concealer into a suitable primer. Urban Decay's Eyeshadow Primer Potion ($26) is legendary for its ability to retexturize your eyelids while seeming weightless, but if you're pinched for the coins, ELF's Eye Primer & Liner Sealer ($3) is both incredibly cheap and quite impressive when it comes to precise point applications–its crayon format also ensures that you don't over-apply product.