Every summer-to-fall transition brings about a lot more than falling leaves; rich berry tones and deep russets come back into spotlight, and more than a few of us feel the itch to update our makeup kit with the shades of the season.
Of course, the natural precursor to that is figuring out what works best for you: you can throw the colour wheel to the wind and wear what you like best, or you can spend some time figuring out which shades would work best on your skin tone. If your skin naturally has pink undertones, your best bet are shades with cool blue or plum undertones. If you've got yellow undertones, it's better to match up with warmer maroons and burgundies when looking for a suitable colour. We did the homework for you though, don't worry. Here are some of our favourite berry lip shades for the upcoming seasons: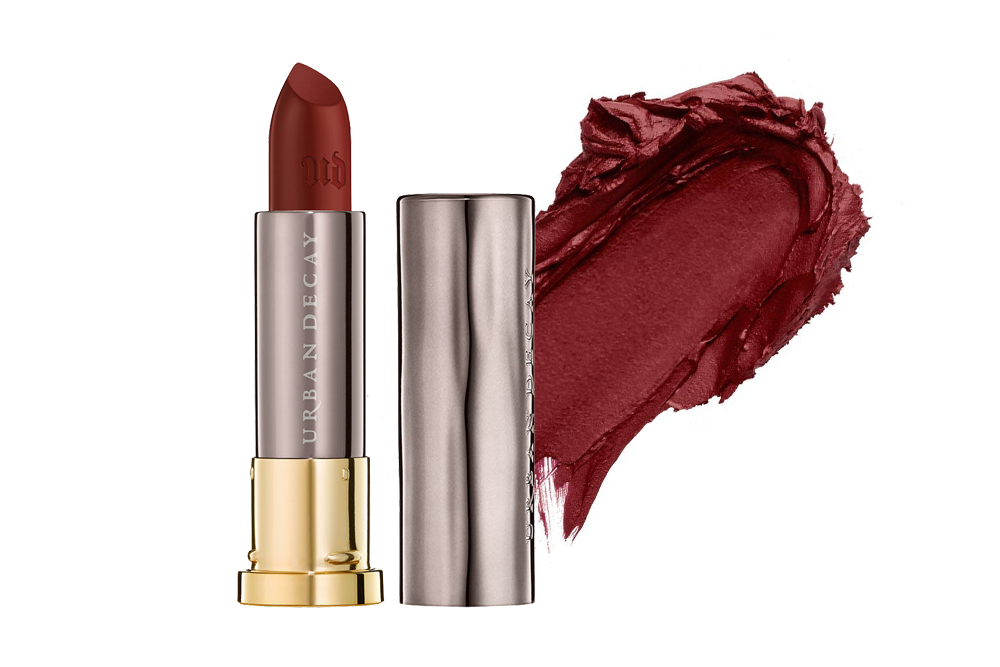 Urban Decay's newly refurbished Vice Lipstick line is already gaining a following for its creamy velvet application. The warm cherry undertones of this deep wine colour in Hex ($21) make it versatile enough for both the boardroom and aprés-work drinks.