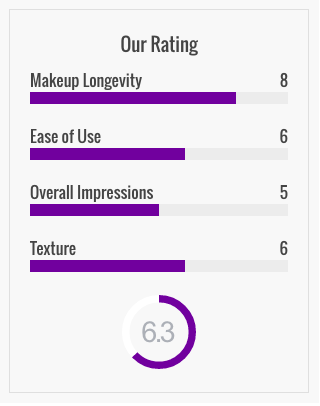 Primers are something that most makeup mavens are used to, prepping  your skin for whatever makeup magic you're hoping to create, but a makeup top coat is something completely new to me, which means I had to try it out.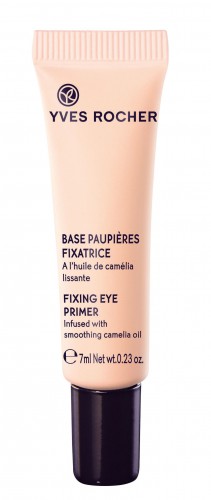 Yves Rocher is one of those fantastic, unbelievably underrated brands that has some seriously great products (especially in it's skin care lineup). It's also a brand that is known for pushing the envelope just a bit, which is exactly the case with their Top Coat for Eye Makeup.
Using this duo in my normal everyday makeup routine, I first applied the Fixing Eyelid Primer and allowed it to fully dry (a few moments), then applied my eye makeup. I then finished it off with the Yves Rocher Top Coat for Eye Makeup in the clear, glossy effect. First impressions? The primer was not unlike other makeup primers, with that smoothing texture, but this particular one came off as a bit too slippery for my liking (perhaps too much silicone?). It didn't seem to have any negative affect on my powder eyeshadow and eye pencil, but I can only imagine in the summer months that it might send my shadow sliding.

The top coat was where my interest started to dwindle. While I truly do love a lot of products from this brand, the top coat is not one of them. Perhaps if there were an option that didn't include either a metallic or glossy finish it would have been a different story, but this is not a great product for daytime, unless you're a fan of the wet eye look (which I am not). Maybe for the impending holiday season the shimmery gold or silver options will be nice additions to glitzy holiday looks, but definitely not for the everyday makeup-wearer. Did this top coat help keep my eye makeup in place? Truthfully, no more than usual. It did stay put all day, but I don't think it looked any more vibrant at the end of my 18-hours than it usually does.
Will this stop me from trying more new products from the brand? Not a chance. My brand loyalty isn't that easily shaken.
Yves Rocher Fixing Eyelid Primer and Top Coat for Eye Makeup are available in-store and online and retail for $9 each.