We live in a world now where we are constantly glued to our phones. Whether it is posting an Instagram photo, ordering an Uber or even checking your weekly sleep cycle, smartphones for many have become an essential part of their lifestyle. Lucky for us beauty addicts, there are also plenty of apps out there that cater to our needs. We rounded up some of the best beauty apps to download in 2016 that don't cost a cent!
---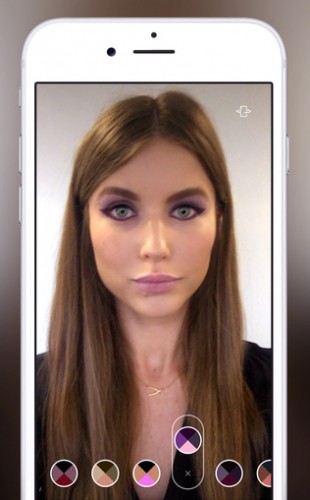 ModiFace Live
Have you ever spent hours at Sephora trying out new makeup products to see if you could pull that plum shade of lipstick or glitter eyeshadow. Well, what if you could do that but from the comfort of your own home and without the effort of wiping off and reapplying. Enter ModiFace Live. The app allows you to apply photo-realistic video effects to your face on live video, which includes everything from eyeshadow and lipstick to even whitening your teeth and changing your eye colour. This means you can now try on new looks at your convenience and give yourself a virtual makeover, any time. This is an app we are definitely downloading.
Available for the iPhone.
Cost: Free!