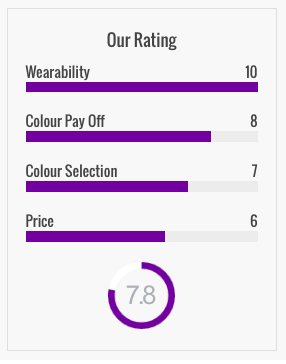 I'm not sure about how you feel, but when it comes to makeup, I love a good eye shadow. I usually stick to the typical neutral colours like soft browns and taupes and also like simple, soft finishes like a powder finish. Surprisingly, this Fall I was captivated by the new NARS Velvet Shadow Sticks, so I thought why not branch out a bit to try these creamy shadow sticks.
The sticks are the perfect addition to your makeup bag as they act as a liner, shadow and highlighter (depending on the shade) all rolled into one.  They draw, define & layer easily to create a dimensional look. They also glide on for a smooth application, without the typical tugging of other shadow sticks. The have multiple finishes, too, so opting for a shimmer vs. a matte means varying looks to choose from.
My test started out at an early 5:45am call time. I replaced my classic powder with the new NARS Velvet Shadow Stick in Dark Angel, a muted cocoa brown. I began by applying a primer across my lids and then applied the shadow stick, to ensure it stays put.
By lunchtime my shadow was still in place and looked fresh. Not a streak or crease in site and the colour hadn't begun to fade.
By dinner, the rush of trying to prepare a meal and ship the kids to dance class had me thinking my makeup had surely thinned out. A mirror check showed otherwise. Even after a long day (and a little bit of sweat), the shadow was in place, with little show of wear n' tear from the day.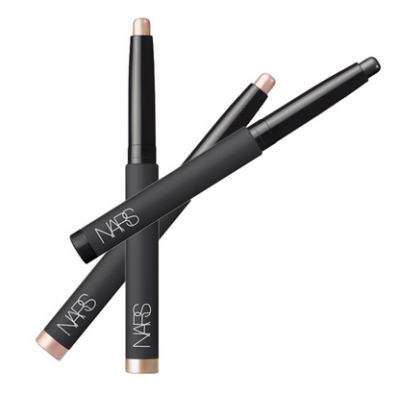 I'd recommend anyone who sports eye shadow on the daily to invest in a shadow primer, so I am sure that helped the colour stay in place, however, this was a star on it's own. The neutral shade palette suites my needs well, yet if you want big, bold colour, look elsewhere. Again, for me, this is an ideal product for when I am on the go. It held up on one of my longest days and has now taken up residence in my makeup bag.
NARS Velvet Shadow Sticks, $35, are available online and at Sephora.